Discover the Pro/Student internships
Experimenting group internships between Pro & Students is the ideal solution to support students and closely monitor their progress. Whether you are beginners or intermediate golf players, these courses adapt to your needs and will allow you to improve your small and long game. Combine learning and fun with a breathtaking view of the courses of two stunning regions of France: the Opal Coast and the French Riviera!
Northern Coast - Le Touquet Golf Resort
Resonance Golf Collection offers you an exceptional golfing experience in the NorthernCoast and invites you to discover two of its magnificent golf courses! The famous Golf du Touquet with its 45 holes and the unmissable La Mer course, as well as the Golf d'Hardelot, only 20 minutes from Le Touquet-Paris-Plage, and its 36 holes between dunes and forests, the Les Pins course ranked 25th in the TOP 100 of the most beautiful golf courses in Continental Europe.
The Manoir Hôtel, our 4-star hotel, welcomes you just a few steps from the centre of Le Touquet, in its boutique hotel with French elegance combined with the very British charm of its building. The 41 rooms have recently been renovated and decorated with care by the architect Stéphanie Cayet, who has brought a very contemporary design to the place, in a cosy atmosphere inviting to relaxation and well-being.
Package Stay & Golf with a Pro in the Northern Coast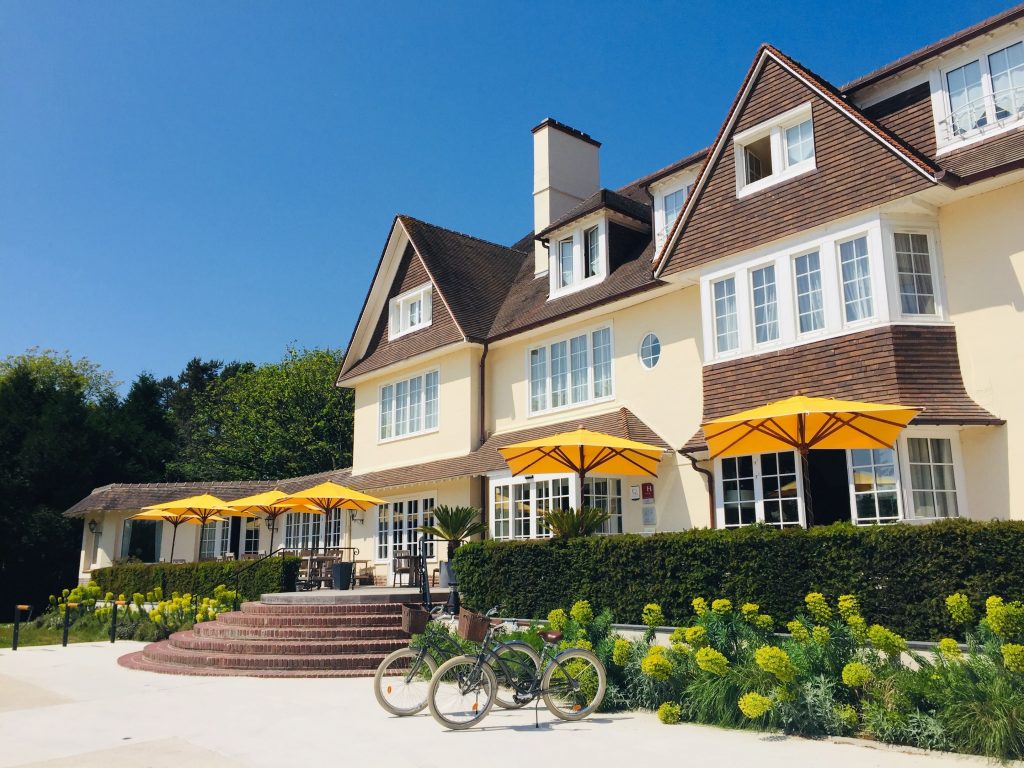 The stay at Manoir Hotel includes :
3 nights in a double room from monday to friday
breakfast
4 green-fees at Golf du Touquet or Golf d'Hardelot
Unlimited access to the driving range
Provision of an equipped room for 2 hours each day for the debriefing of the day of internship (subject to availability)
Prices :
| | |
| --- | --- |
| Stay for a Pro | FREE |
| Students : Group from 7 to 8 | €485/pers TTC |
| Students : Group from 3 to 4 | €605/pers TTC |
| Local tax per night | €2,30/pers TTC |
| Supplement Saturday evening and public holiday | 30€/pers TTC |
| Supplement single room | 60€/nuit TTC |
| Dinner (excluding drinks) at "La Table du Manoir" | From €45/3-course menu |
French Riviera - Opio-Valbonne Golf Resort
Ideally located only 25 minutes from Nice airport, Resonance Golf Collection offers you an exceptional golfing experience at its resort on the French Riviera. The Golf d'Opio-Valbonne is one of the jewels of the Riviera. Imagine an 18-hole course between the sea and the mountains, in the heart of a splendid 220-hectare protected domain, pleasantly undulating in the shade of hundred-year-old trees, where a Gallo-Roman aqueduct even nestles. The Golf de la Grande Bastide is located at the foot of the hills of the Nice hinterland and about fifteen kilometres from the sea. Its pleasant course offers a breathtaking view of Grasse, Opio and Châteauneuf de Grasse.
The Château de la Bégude, our 4-star hotel, welcomes you to its Provençal bastide to experience a memorable moment rich in emotions. Its charm and contemporary comfort will make your golf course stay on the Côte d'Azur a moment out of time. Take a comfortable seat in one of the rooms of the bastide and its sheepfold. The 41 rooms have recently been refurbished in a contemporary style. Some rooms offer a magnificent view of the Golf d'Opio-Valbonne.
Package Stay & Golf with a Pro in the French Riviera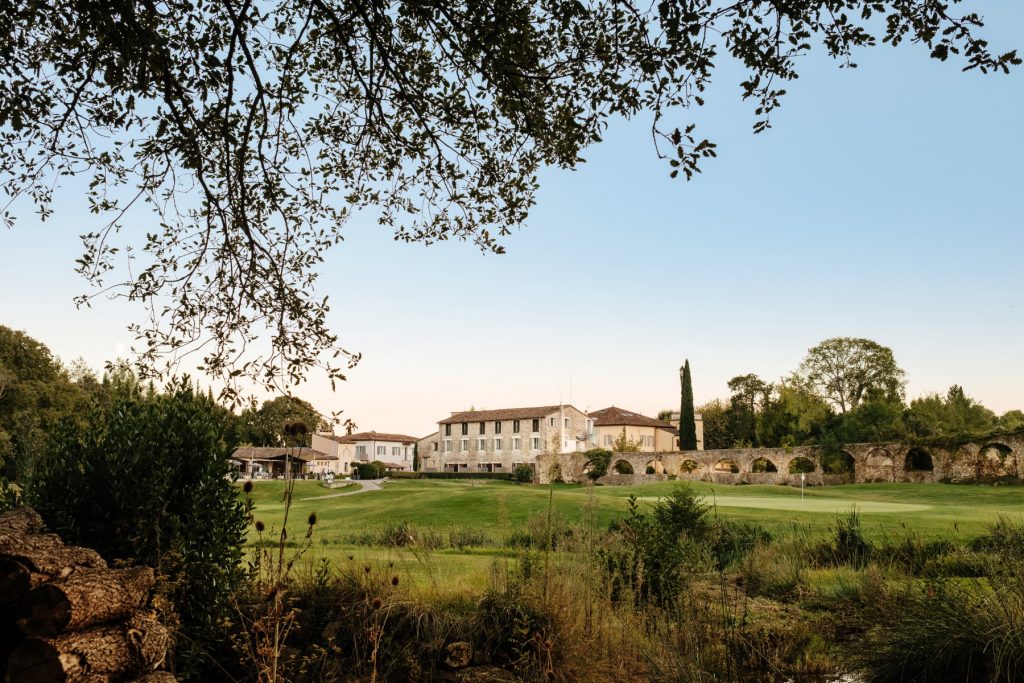 The stay at Château de la Bégude includes :
3 nights in a double room
breakfast
4 green-fees at Golf d'Opio-Valbonne or Golf de la Grande Bastide
Unlimited access to the driving range
Provision of an equipped room for 2 hours each day for the debriefing of the day of internship (subject to availability)
Prices :
| | |
| --- | --- |
| Stay for a Pro | FREE |
| Students : Group from 3 to 8 | 590€/pers TTC |
| Supplement single room | 120€/night TTC |