Discover now the TrackMan Golf technology on our golfs collection.
Discover a new connected way to play golf ! Whether you are a non-golfer, a beginner or an experienced player, you want to improve your performance or simply have fun alone or with friends ? The field of possibilities is wide open to you with our TrackMan golf simulators. Thanks to the most accurate connected technology in the world, practicing golf and having fun has never been so playful, enjoyable and entertaining.
4 golfs from the Resonance collection are equipped with the TrackMan technology.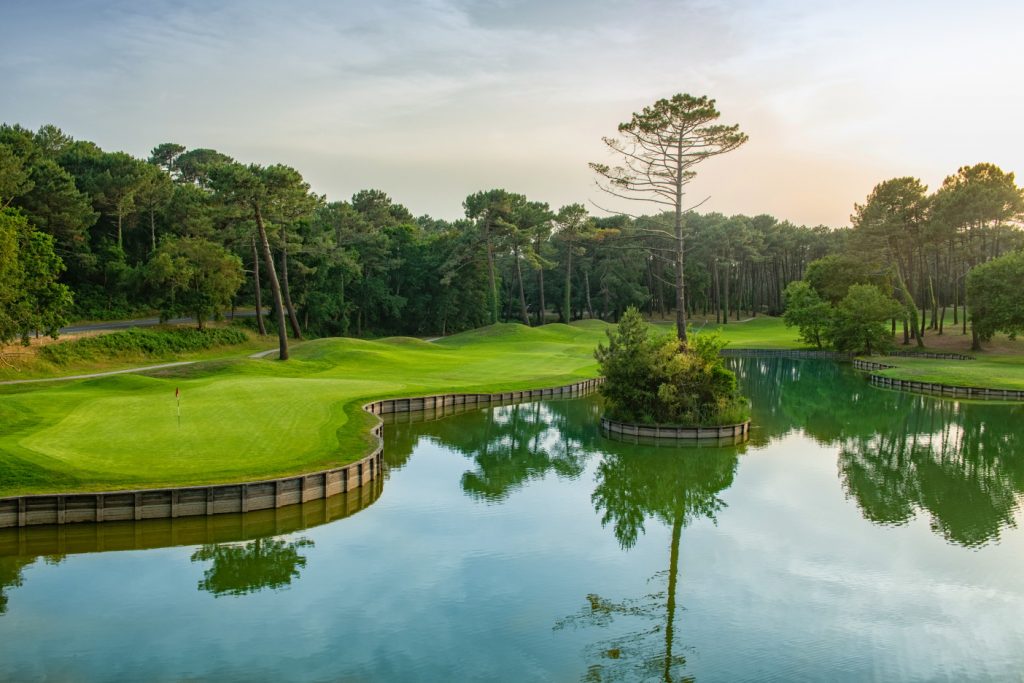 Play golf in exclusivity with TrackMan, our brand new connected golf simulator ! All four golf courses offer covered stations with TrackMan screens and open stations with tripods on which you can simply place your smartphone or tablet by downloading the Trackman Golf application!
Discover TrackMan Golf in our 4 golfs collection :
All our practices, equipped with the TrackMan golf simulateur, are freely accessible. Simply take a bucket of balls and sit on the mat of your choice.
Our golf instructors are also trained in this technology, so that during your next golf lesson at one of our four equipped golf courses, they will be able to rely on numerical data to be even more precise and guide you towards performance.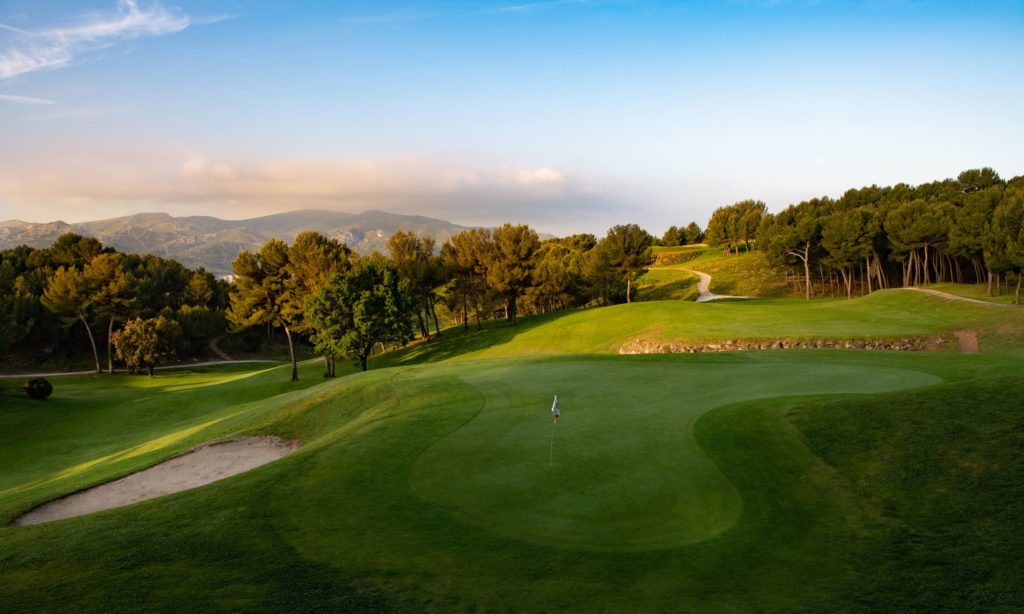 When TrackMan technology meets your passion !
Easy to use, TrackMan technology is renowned worldwide as the most accurate and flexible to suit the needs of golfers and non-golfers alike. Take advantage of the many features and enjoy a memorable experience based on play and performance. Thanks to this cutting-edge technology, playing golf and having fun has never been more enjoyable. On top of being fun, it offers analysis based on various game data allowing you to work on any aspect of your game or to focus on certain aspects.
Have fun : Challenge your friends or family
With its playful games, TrackMan Golf is a new way to play golf between friends or family thanks to it différents games : Approach contests, Bullseye, Drive contests, Flag Race.
Practice : Data for your game
With TrackMan Golf, get eight data points to improve your game: ball range, total distance, flight angle, ball direction, trajectory peak, dispersion and distance to the flag. Customize your practice sessions and learn more about your game by calibrating your clubs. This feature will give you the actual distance of each club in your bag.
Escape : Play on the most beautiful golf courses of the world
With this feature, TrackMan Golf takes you on a journey while staying in the golf of your choice. Play on legendary golf courses of the world as you were there while analysing your game data.
Get ready to challenge your closed ones !
 Coming up in our 4 golfs collection : Golf du Touquet, Golf de Seignosse, Golf Bastide de la Salette and Golf d'Opio-Valbonne, will be organised days of competitions and animations around the TrackMan technology.
On the programme : approach and drive contests and many others surprises waiting for you !
Stay tuned on our social media !