A new « lifestyle » vision of golf
Resonance Golf Collection offers you more than golf : emotions and wellness throughout a collection of outstanding golf courses. Located in the heart of regions filled with heritage and courses designed by world-known architects, the Collection invites both golfers and non-golfers to discover exceptional golf experiences where nature will resonate throughout you…
Originating from a family group specialising in the sports and  leisure sector (skiing, tennis, etc.) and also the hotel industry since the 1960 's, the group anticipated the rise of golf in France as early as 1978 by developing a new concept of top-of-the-range golf courses open to all. Thus avoiding the need for players to acquire shares or pay an entry fee to a private club.
The network formerly known as OPEN GOLF CLUB, was created in this spirit in 1987, and developed through creations, acquisitions of golf courses, management or voluntary partnerships. The network, which quickly identified the interest in creating real golfing destinations for all French and international players, quickly completed its golfing offer by proposing hotels on site or close to the golf courses.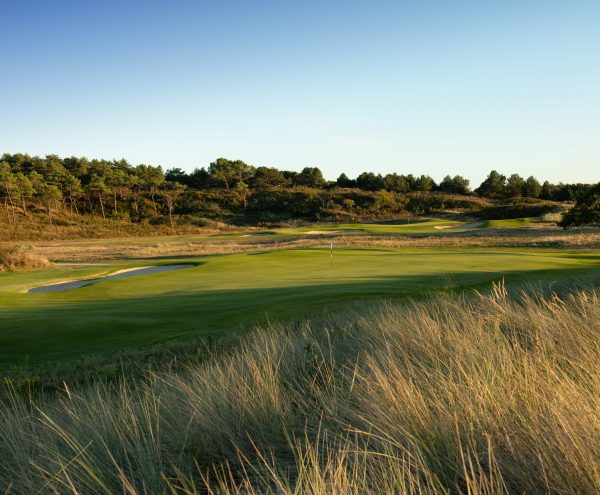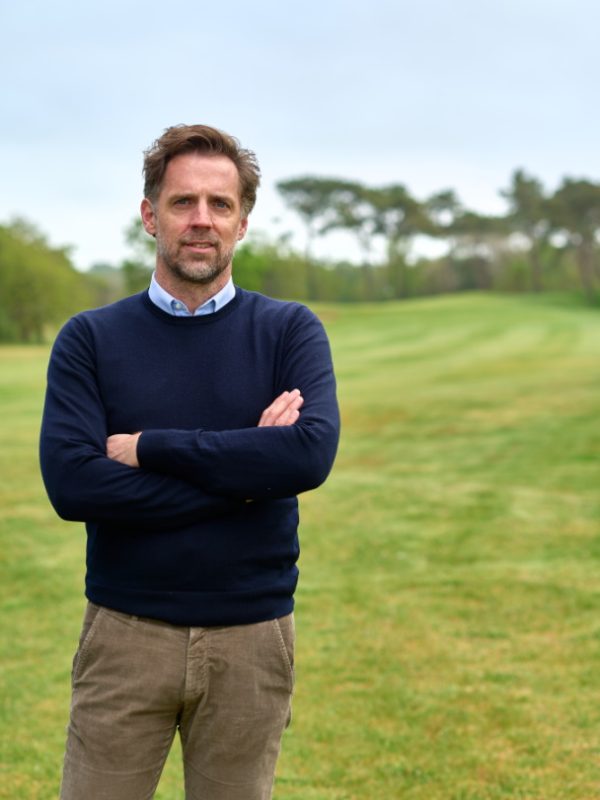 The golf market has changed dramatically over the past 30 years with the emergence of commercial golf courses back in the nineties. The expectations of the modern golfer have also evolved: relaxing in nature, admiring the beauty of the landscape, spending quality time with friends and family. We felt it was necessary to change the OPEN GOLF CLUB brand to suit the current trend and convey a new, modern, inspiring and consistent brand image. All the golf courses of the collection have history, an architecture, a quality of maintenance that we want to be homogeneous and a concern for the environment that makes up their reputation. Our new brand brings them together under the name "Golf Collection" to carry and sign the collection in a refined and elegant way.
Beyond golf, we offer our clients a lifestyle experience, based on conviviality, wellness, pleasure and connection to nature. Today's customers would like to spend time with family and friends in remarkable settings, but they are also looking for service and small attentions. This is what we want to offer them.
This new brand settles our company more than ever in its commitment toward preserving biodiversity, the logo is the centrepiece of this new identity and is a beautiful representation of it: a plant sphere reminding a golf ball, which opens up and releases components of biodiversity, fauna and flora blend together to unit. We can see both dandelions, a reminder of our childhood memories and birds flying away. This logo is very strong and embodies our values perfectly.
Finally, this new identity is an opportunity to unite our employees and strengthen the feeling of belonging behind a strong brand. It is important for us that everyone can identify with this identity, whether they are managers, gardeners, greenkeepers, etc. Our ambition is to give young talent the desire to join us in this great adventure.
In a hectic, fast-paced world, our exceptional golf courses allow you to reconnect with your emotions, with others and with the nature that surrounds you.
As a collection of premium lifestyle golf courses, we encourage each location to express its authenticity and uniqueness while offering a harmonious blend of refinement and elegance.
Our courses are meticulously maintained, with fairways winding between trees and greens with the perfect roll to accommodate a well-hit shot.
The comfort of the club-houses, located in exceptional natural settings, are designed to make your time there enjoyable and to relive memorable rounds of golf. Our passionate teams will welcome you and surprise you with simple and delicate attentions.
Mix the pleasures by savouring delicious dishes cooked by our chefs with local products in the restaurants of our golf courses, by enjoying a wide range of leisure activities available on site or nearby, or by staying in one of our charming hotels. All the conditions are reunited to discover the richness of our golfing destinations at your own pace.
Resonance Golf Collection is defined by a set of values shared by all the teams:
Authenticity: we respect the raw product, the historical places
Excellence: we pay particular attention to details, our teams are focused on the customer experience
Sustainability: responsibility in the operation of our golf courses, which we want to be as respectful as possible of people and the environment.
These values and experience we promise are reflected in our new identity where golf and nature unit. We are committed to offering the perfect balance between quality and sustainability.
Our remarkable landscapes, the quality of our golf courses and the excellence of our service offer friends, couples, families the opportunity to re-live golf by connecting with each others and the surrounding nature.