A golf gift voucher makes the perfect gift for a golfer. All occasions are good occasions for spoiling your family and friends, from Mother's Day and Father's Day to birthdays and Christmas. You could even offer one to a colleague as a leaving gift.
Resonance Golf Collection gift vouchers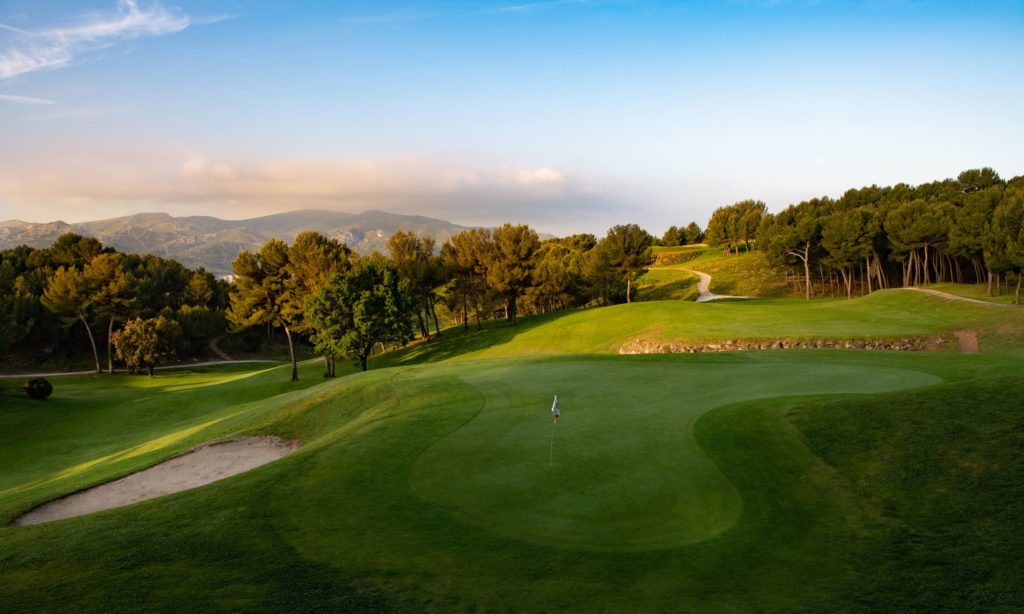 Give your family and friends the gift of golf or a golf stay at one of the hotels in the collection Resonance Golf Collection. Golf gift vouchers are valid for one year from the date of purchase.
Simply choose how much to give: €100, €150 or €200. You will be able to select as many gift vouchers as you wish. The gift voucher will be sent to you by post to the address of your choice.
The Resonance Golf Collection gift voucher is valid in all the collection golf clubs in France as well as at the Manoir Hôtel 4 stars (Northern Coast – Le Touquet) and the Château de la Bégude 4 stars (French Riviera – Opio). The golf clubs and hotels in partnership reserve the right to limit or refuse access to this gift voucher.
To use a gift voucher, you just need to make a reservation request by specifying the use of your gift voucher to our customer service by email conciergerie@resonance.golf 
You can use several gift vouchers to pay for one or more products or services in the same establishment and complete the value of the gift voucher by another means of payment.
You can find all the sales terms conditions on the online shop Resonance Golf Collection.
Golf gift voucher format:
The Resonance Golf Collection gift voucher is sent by post in paper format in a stylish gift envelope. It is sent by tracked mail and arrives in your mailbox within 48h/72h for France. If you need to offer this gift voucher immediately, please contact our customer service conciergerie@resonance.golf who will provide you with an answer adapted to your request.
Give a personalised golf gift
If you are looking for a more personalised golf gift than a gift voucher, Resonance Golf Collection suggests 3 Golf Passes allowing you to play 3 different courses in the same region at the best guaranteed rate. Book the Resonance Golf Collection Golf Pass online and receive a voucher, all you have to do is slip it into an envelope and give it away.
Our Golf Passes are available in three of our exceptional golf destinations : Northern Coast, Provence – French Riviera and Benelux.
Contact
For further information and bookings, please contact our Customer Service