5 Resonance golf resorts in the TOP of best resorts in France of 2023 !
After the release of their 'Best Golf Courses 2023' rankings in May, Fairways magazine has now unveiled their latest ranking, 'Best Resorts 2023,' showcasing the finest golf resorts in France for the year.
We are delighted and proud to announce that two of our Collection resorts on the Opal Coast and French Riviera, along with three partner resorts from the Resonance Golf Collection, have been featured in this prestigious ranking.
This recognition is a testament to the investments we have made in both our golf facilities and hotel offerings. It is also a testament to the daily efforts of our dedicated teams who strive to ensure your utmost satisfaction. We are committed to delivering services that meet your expectations. The recent upgrade of Le Manoir Hotel to a 4-star establishment exemplifies our commitment to excellence.
Discover now our 5 golfs resorts in France that resonates in this 'Best Resorts 2023' ranking.
The 2 collection golf resorts
5th | Le Touquet Golf Resort
2th | Opio-Valbonne Golf Resort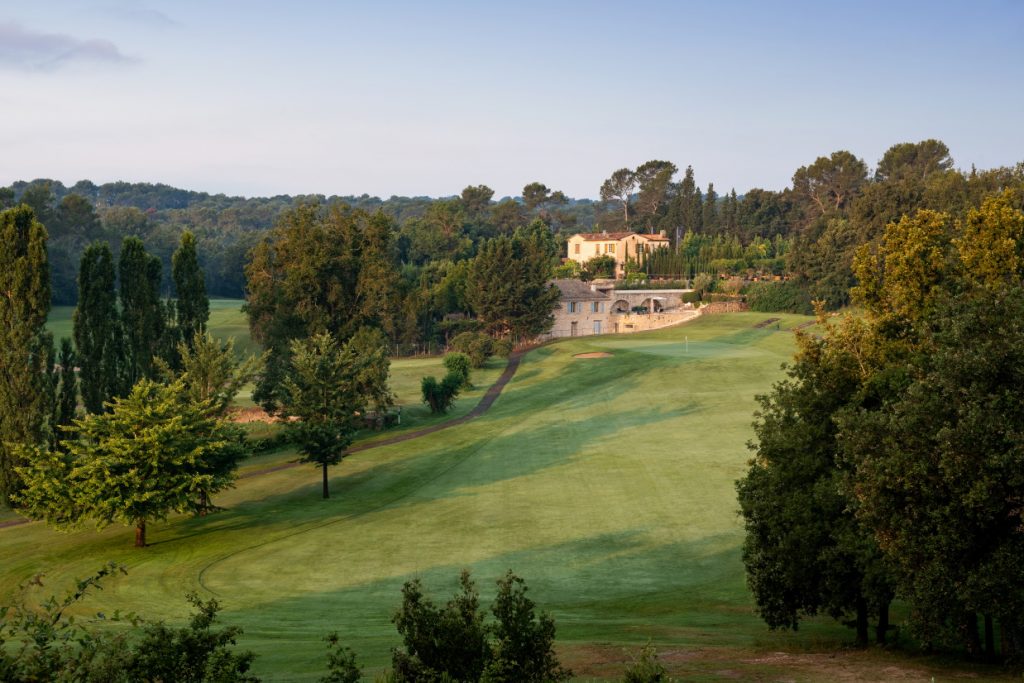 Located amidst the popular tourist destinations of the Northern Coast and French Riviera, each of our golf resorts offers an exceptional setting in the heart of nature, allowing you to disconnect from the daily grind and reconnect with the essential while enjoying unique experiences.
Le Touquet Golf Resort invites you to unwind with a leisurely stay, just a 2.5-hour drive from Paris. Nestled in the prestigious seaside resort of Le Touquet-Paris-Plage, this resort boasts a remarkable natural setting, surrounded by pine forests and endless sand dunes. Experience one of the three courses offered by Le Touquet Golf, including two 18-hole courses, La Mer (ranked 10th in the Best Golf 2023 rankings) and La Forêt, as well as a 9-hole course, Le Manoir. After your game, relax on the terrace of Spoon, overlooking the golf course. In the evening, retreat to Le Manoir Hotel and savor an exquisite dinner at La Table du Manoir, renowned in the region.
Exclusive offer at Le Touquet Golf Resort
This stay includes :
2 nights at Manoir Hôtel****
Buffet breakfast
3 green fees at Golf du Touquet and/or Golf d'Hardelot
1 welcome dinner at « La Table du Manoir », excluding beverages.
Free access to driving range at Golf du Touquet and Golf d'Hardelot
Aperitif offered
From €430/pers in a double room
Offer valid until 14th of October 2023
Opio-Valbonne Golf Resort, on the other hand, offers a secluded haven in the heart of a magnificent estate, combining charm and authenticity. Despite being just a 20-minute drive from Grasse and Cannes, and 30 minutes from Nice, you will find yourself surrounded by natural beauty, providing a timeless escape. The 18-hole course at Opio-Valbonne Golf stretches across 220 hectares of protected nature, featuring stunning undulating landscapes and shaded areas beneath centuries-old trees, with a Gallo-Roman aqueduct nestled within. Enjoy playing on this unique course, one of the two historic courses in the Southeast of France. After your game, unwind by the pool at Château de la Bégude or have a drink overlooking the first tee. In the evening, indulge in a gourmet dinner at the restaurant La Bégude.
Exclusive offer at Opio-Valbonne Golf Resort
This stay includes :
Deluxe double room
Breakfast included
Degustation dinner for 2 (excluding beverages)
Glass of champagne offered
3 green fees at Golf d'Opio-Valbonne and/or Grande Bastide
From €239/pers/night (stay of 2 nights)
Offer valid until 14th of October 2023
The 3 golf resorts in partnership
10th | Château des Vigiers
16th | Golf de Roquebrune & Le Daya Hôtel & Spa
20th | Golf de Seignosse & l'hôtel 70 hectares… et l'Océan
Our partners have also made their mark in the Best Resorts 2023 rankings, alongside our Collection golf resorts. Château des Vigiers, a partner golf resort located in Dordogne, ranks in the top 10 of this prestigious list. It welcomes you just 30 minutes from Bergerac and 1.5 hours from Bordeaux, within the grounds of Château des Vigiers, amidst a preserved estate that encompasses a 27-hole golf course with various combinations of 9-hole courses, surrounded by plum trees, oak woods, a lake, and vineyards. In terms of accommodations, you have the choice between two 4-star hotels with distinct styles: Château des Vigiers and Relais des Vigiers. You can also relax at the resort's spa and enjoy lunch at Le Bistrot, or indulge in an exceptional dining experience at the Michelin-starred restaurant, Les Fresques, where the chef's menu changes with the seasons.
Golf de Seignosse, a Resonance Collection golf course, and the 4-star hotel, 70 hectares… et l'Océan, offer a refreshing coastal getaway amidst the wild nature of the Landes region in the Southwest of France. Golf de Seignosse, also featured in the Best Golf Courses 2023 rankings at the 18th position, unveils an impressive 18-hole course that winds through a maritime pine forest and overlooks the Atlantic Ocean. It is the perfect place to relax in the midst of nature and enjoy a convivial moment with a drink at KBANE, just a stone's throw away from the connected Seignosse practice facility. The 70 hectares… et l'Océan hotel provides a unique setting, where relaxation comes naturally. You can take advantage of the swimming pool surrounded by pines and cork oaks, enjoy a drink on the terrace, and savor local seasonal cuisine. The restaurant also offers an outdoor plancha for a culinary journey featuring seafood, a specialty of the Southwest.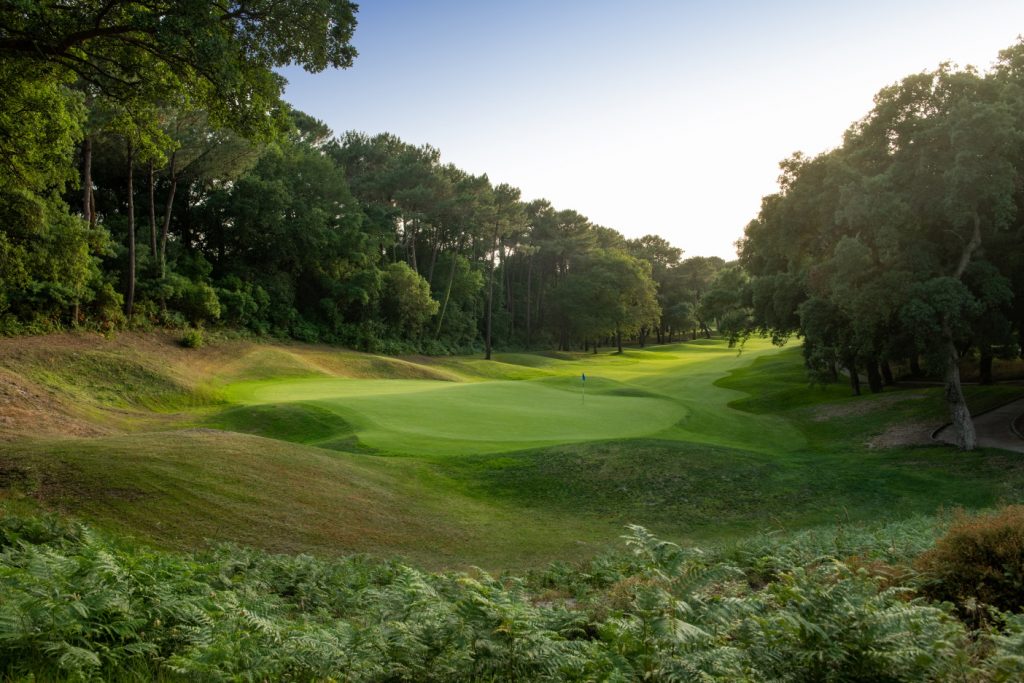 Golf de Roquebrune, a Resonance Collection golf course, and Le Daya Hotel & Spa welcome you to Roquebrune-sur-Argens on the French Riviera, just 10 minutes away from Saint-Raphaël and Sainte-Maxime. Golf de Roquebrune unveils an exceptional 18-hole course nestled between mountains and the Mediterranean Sea. Immerse yourself in a serene ambiance and savor breathtaking views of the Bay of Saint-Raphaël and the Massif des Maures. Le Daya Hotel & Spa, a 5-star hotel located on the golf course's grounds, offers the perfect blend of serenity and comfort. Treat yourself to an enchanting experience and indulge in a moment of relaxation at the hotel's spa after your golf game, followed by a delightful lunch or dinner at La Table de Louis, boasting panoramic views of the golf course and the Bay of Saint-Raphaël."