Golf enthusiasts gracing our Resonance Golf Collection courses were treated to a delightful surprise this weekend! The players from the English Rugby Union team, known as the Red Rose along with 13 official referees of the 2023 Rugby World Cup, have chosen our golf courses since their arrival in France for the Rugby World Cup 2023. It's the perfect way to relax in the midst of nature before the grand competition that awaits them.
Visit of the England Rugby Team at the Touquet Golf Resort
The England Rugby team has selected the renowned seaside resort of Le Touquet as their base camp for this World Cup. Le Touquet Golf Resort welcomed this exceptional team over the weekend for a round of golf on the 18-hole La Forêt course. After a visit to the pro shop for some golf-logoed merchandise, the players graced the fairways and enjoyed the exceptional surroundings before their major competition.
Beyond the game, the golf team captured this moment with a photo at the 9th hole and even exchanged a few words in French, as some of the rugby players are part of the Top 14 teams. As perfect gentlemen, this unique and unprecedented encounter left a lasting impression on all the players present on the golf course!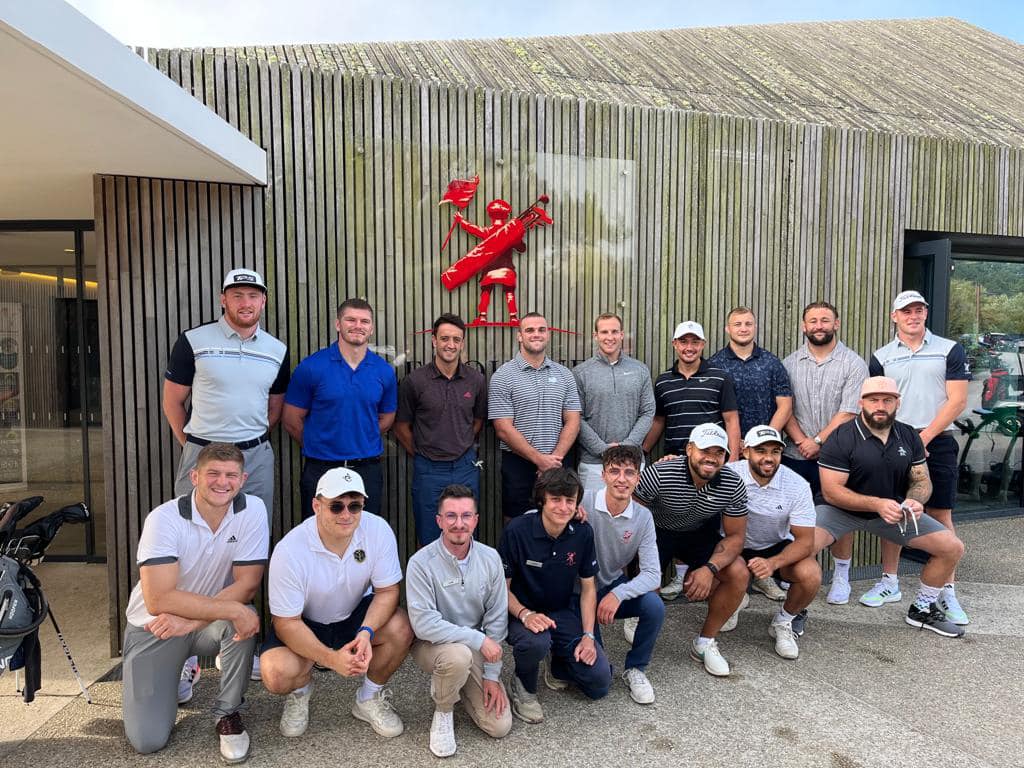 Visit of 13 Official Referees at the Golf des Yvelines
This Sunday, 13 official referees of the 2023 Rugby World Cup took to the magnificent 18-hole course at Golf des Yvelines. It was an opportunity for the referees to unwind amidst nature before focusing on the World Cup matches, which commence on Friday, September 8.
The 13 referees had an excellent round of golf on the Les Chênes course and will cherish the memories of this beautiful day until their next game on our collection of golf courses.
Visit of the Scottish Rugby Team at the Golf d'Opio-Valbonne in June
Another fine rugby team from the 2023 World Cup also played on one of our collection golf courses. For 2 days in June, Golf d'Opio-Valbonne had the honor of hosting the Scottish team on its 18-hole course.
This beautiful sunny day will leave beautiful memories for all the players on site, but especially for the Golf team, who were presented with a signed jersey by all the players of the XV du Chardon.
Just a few minutes from their base camp in Nice, the Scottish players will be able to take advantage of the proximity of the golf course to relax after their performances at this major world competition.