THREE VARIED, COMPLEMENTARY COURSES SURROUNDED BY THE SEA, DUNES AND FOREST
Le Touquet Golf Resort is located in the seaside resort town of Touquet-Paris-Plage and features the best golf resort on the Opal Coast. Choose from three golf courses: two top-quality 18-hole courses and one 9-hole course ideal for beginners. Here, you will find complementary courses with varied holes and landscapes that are popular with beginners and experienced golfers alike.
La Mer - 18-hole golf course at Le Touquet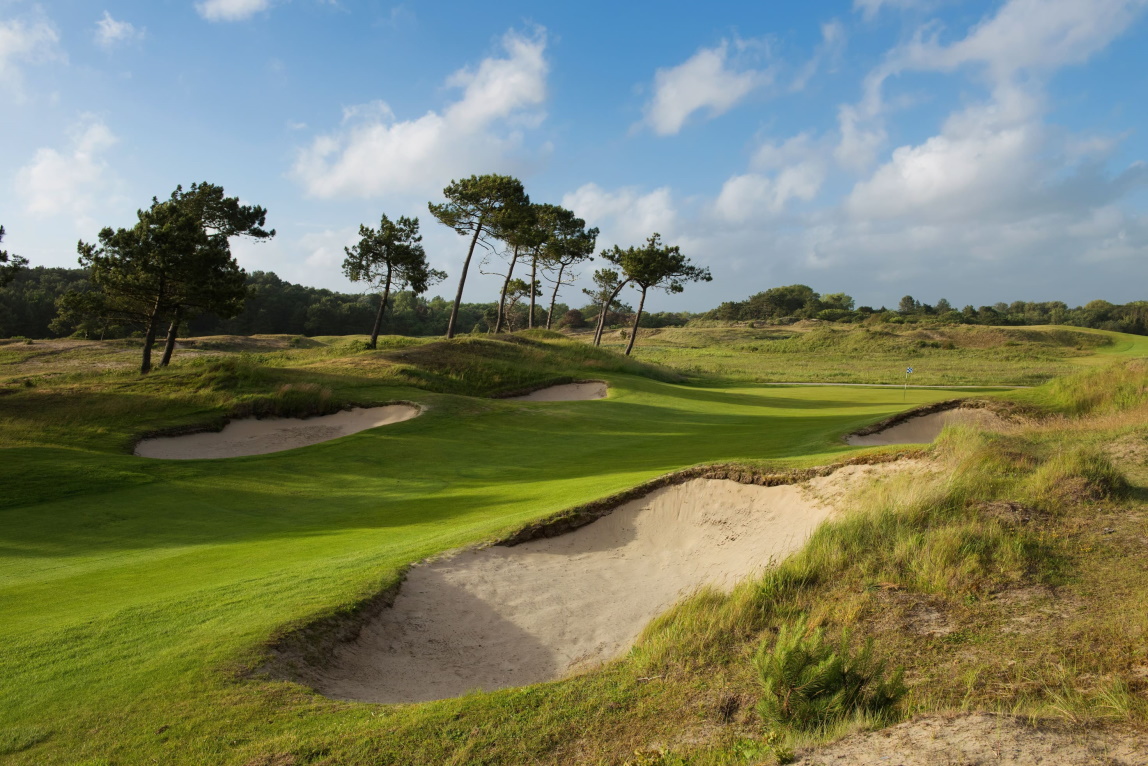 Length 6,368 m | Par 71 | 18 holes | Index < 28
La Mer, the best Links in France, leaves you with an unforgettable golfing memory. Laid out amongst stunning sand dunes, it features undulating fairways and large, sloping greens as well as breathtaking views and an unrivalled feeling of space. The historic golf course laid out by Harry Cold and Charles "Hugh" Alison in 1931 was both challenging and fun. It was meticulously remodeled in 2017 to give all golfers an even more magical golfing challenge.
La Forêt - 18-hole golf course at Le Touquet
Length 5,915 m | Par 72 | 18 holes | Index < 35
Officially opened in 1904, La Forêt is one of France's grand historic golf courses. Nestled amongst 100 hectares of pine, oak and willow trees, and sheltered from the sea breeze thanks to the wonderful Le Touquet pine forest, this golf course exudes a peaceful, meditative, joyful atmosphere.
Le Manoir - 9-hole golf course at Le Touquet
Length 2,413 m | Par 34 | 9 holes | Index < 54
This genuine, sublime 9-hole golf course is not only ideal for learning about all game situations and golf subtleties, but also perfect for preparing to tackle the challenging La Mer golf course.
Le Touquet Golf Resort Green fees
Le Touquet Golf Resort green fees
Prices
18-hole green fee La Mer

Prices

€55 to €112

18-hole green fee La Forêt

Prices

€55 to €90

9-hole green fee Le Manoir

Prices

€30 to €46