Some getaway ideas by Golf Magazine for the beginning of the autumn season!
Golf Magazine gives you some ideas for your golfing stay at the beginning of the fall season. Head to the Opio Valbonne Golf Resort with its 18-hole course, the Golf d'Opio Valbonne, and its 4-star hotel, the Château de la Bégude.
The 18-hole course of the Golf d'Opio Valbonne offers a breathtaking view of its 220-hectare estate characterized by its century-old trees, valleys and Gallo-Roman aqueduct. For 2 years, this golf course has undergone a strong evolution and has been elected by the Jury of the Golf Trophies. This award is justified by an 88% increase in members in 4 years, the diversification of offers, constant entertainment for members and visitors, a golf school the O.G.O Academy welcoming many children.
The Provence-Alpes-Côte d'Azur region, meanwhile, offers a mild and sunny climate for a good part of the year. It is the ideal place for a golfing holiday in an exceptional setting. Take the time to visit the surroundings, about thirty minutes from the Opio Valbonne Golf Resort, is located the three emblematic cities of the Côte d'Azur: Nice, Grasse and Cannes. They will offer you many cultural visits and sports activities. Not to mention the local crafts located in the town of Opio with the Opio Oil Mill and the Fragonard Perfumery.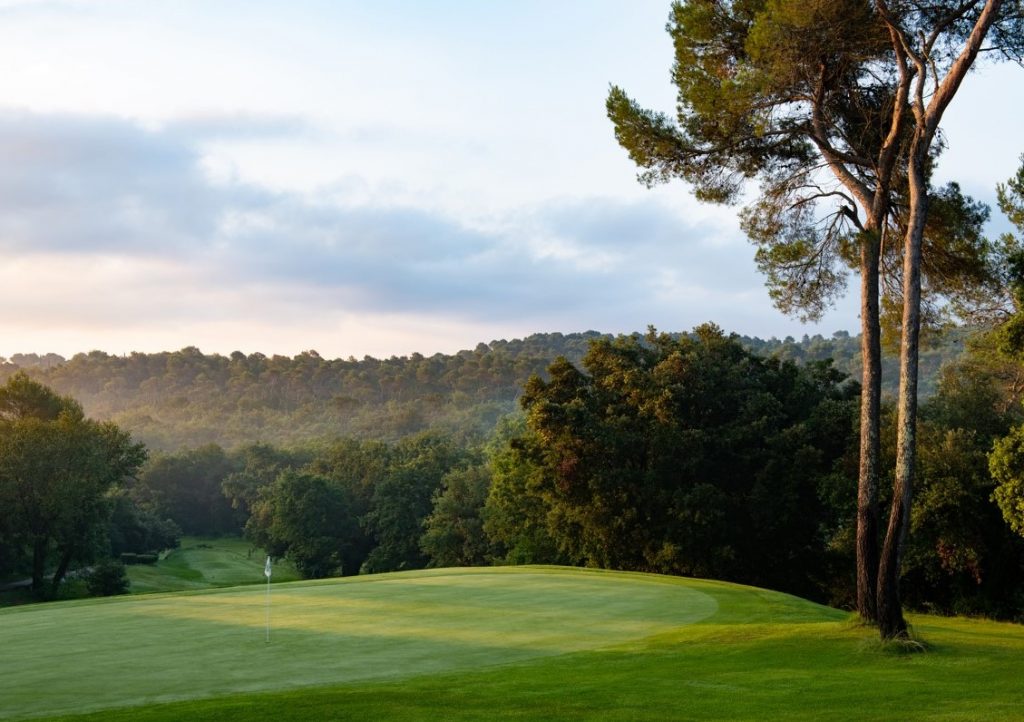 The Opio Valbonne Golf Resort offers you throughout the year a hotel and golf package, with overnight stay at the Château de la Bégude its 4-star hotel, and green fees to choose from at the Golf d'Opio Valbonne or the Golf de la Grande Bastide:
1 night in a Deluxe room
2 breakfasts
Green-fees of your choice on the Golf d'Opio-Valbonne or of Grande Bastide
Also enjoy the facilities of the hotel which offers a wide range of activities conducive to relaxation and sport, such as the outdoor swimming pool heated in season, a golf driving range, a tennis court where you can take a tennis course accompanied by a qualified teacher and a petanque court.