Valid from 26/06/2023 to 03/09/2023
Play unlimited golf on two exceptional golf courses on France's Northern « Opal » Coast
Summer is the perfect time to enjoy playing golf with its long sunny days. Disconnect from your daily life to reconnect to what is essential in the stunning natural settings. Between pines forests and dunes, you will live memorable moments with your family, friends or simply alone.
(Re)discover the  legendary courses of Golf du Touquet and Golfs d'Hardelot, ranked on the TOP 100 most beautiful golf courses in Continental Europe.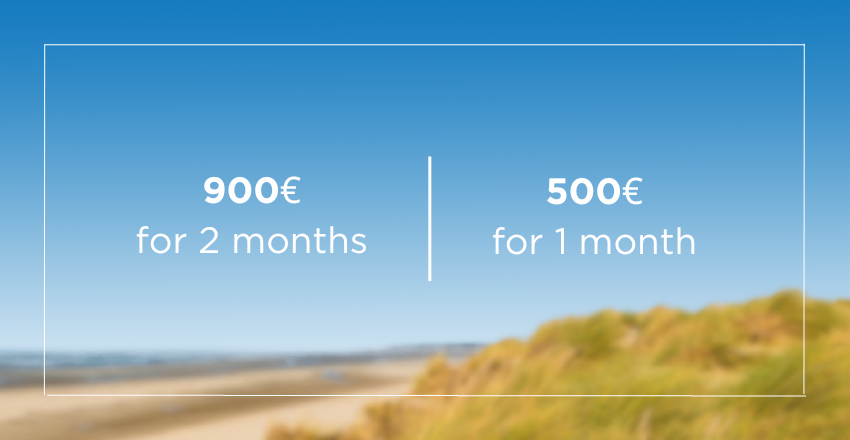 Offer is valid from 23th June 2022 to 3th September 2023, from date to date.
The « La Mer » Golf Course : leading links in France, this 18-holes course in Le Touquet will leave its mark on you with its breathtaking views and rolling fairways.
The « La Forêt » Golf Course : one of the historic 18-holes courses in France, set in the heart of 100 hectares of pine, oak and poplar trees which will allow you to be sheltered from the sea winds.
The « Le Manoir » Golf course : this 9-hole course is very enjoyable, it is ideal for those who wish to play golf without having the time to play a 18-holes course.
The « Les Dunes » Golf course : recently redesigned, this 18-holes course brings out the beauty of rolling reliefs between water fatures, sand dunes and forest.
The « Les Pins » Golf course : Surrounded with pines, this british style 18-holes course undulates between dune mounds and the forest of Hardelot.